Classic Inca Trail | 4 Days • 3 Nights
Conquer the Andes like the Incas did on on this epic multi-day trek. The Classic Inca Trail takes you along the ancient path walked by the Incas to Machu Picchu. You'll be challenged by Dead Woman's Pass, walk through a cloud forest in the high jungle of the Andes, and of course, explore one of the UNESCO wonders of the world – the ancient citadel of Machu Picchu. You'll also visit other Incan archeological sites along the way, all the while soaking in the majestic beauty of the natural landscapes of the Peruvian Andes. The journey won't be easy. But rest assured, you're in for an adventure of a lifetime!
Walking Distance: 42 km / 26 miles
Difficulty: Moderate to Challenging
INCLUDED
T

ransportation
Bilingual professional guide (English and Spanish)
Entrance fees (*see below for exceptions)
Guided Machu Picchu tour
Meals (excluding breakfast on Day 1 and lunch on Day 4)
Accommodation
NOT INCLUDED
*Entrance fees to Huayna Picchu or Machu Picchu Mountain (must be reserved in advance)
Breakfast on Day 1 and lunch on Day 4
Personal porter
DAY 1: START OF THE INCA TRAIL
Today is Training Day. Our first day on the trail is a long but fairly easy day of walking to get you acclimated to hiking at high altitude. We cover 14 km of the trail, gradually ascending the Cusichaca Valley, and learning all about the flora and fauna native to the region. We'll visit the Inca ruins at Llactapata where you'll enjoy the impressive views of the sacred Andean mountain, Veronica (5700 m / 17,500 ft). After lunch, we walk to the village of Hatunchaca village where we'll set up camp, enjoy a nourishing dinner, and rest up for tomorrow's big day of hiking.
Walking Distance: 8 km / 5 miles
Starting Elevation: 2850 meters / 9350 feet
Highest Elevation: 3000 meters / 9850 feet
Difficulty: Moderate
DAY 2: DEAD WOMAN'S PASS

Today is considered by many to be the most difficult day of the trek. We'll be hiking to Dead Woman's Pass which sits at 13,779 ft (4200 m). It's a 5 km (3.1 mile) ascent to the top. Your team of highly experienced and supportive guides and porters will be there doing whatever they can to help you out along the way. Once we reach the pass, you'll have a chance to rest a bit and have a light snack. We then descend into the Pacaymayo Valley where we will set up our camp for the night.
Walking Distance: 9 km / 5.6 miles
Starting Elevation: 2950 meters / 9650 feet
Highest Elevation: 4215 meters / 13,830 feet
Campsite Elevation: 3600 meters / 11,811 feet
Difficulty: Challenging

DAY 3: WIÑAY WAYNA

Today's journey is a little less intense than yesterday's climb. After an early breakfast, we head towards Runcuracay Pass. Along the way, we'll explore 2 different Inca sites, all the while enjoying fantastic views of this epic mountain range. After lunch, we'll continue along what is known as the Inca Flat, where the gently sloping inclines and declines eventually make way for lush tropical cloud forest, affording spectacular views of the Andes in the distance. Once we arrive at our final pass, Phuyupatamarca, we make our descent, visiting 2 more Inca sites along the way.
Walking Distance: 16 km / 9.9 miles
Starting Elevation: 3600 meters / 11,811 feet
Highest Elevation: 3950 meters / 12,950 feet
Campsite Elevation: 2680 meters / 8790 feet
Difficulty: Moderate to Challenging
DAY 4: MACHU PICCHU

Today we finally reach Machu Picchu, the grand finale of this epic adventure! We'll wake up before the sun comes up and head straight to the entry checkpoint. Once the site opens, we carry on to the Sun Gate where we'll catch our first views of this majestic Incan wonder. On arrival to Machu Picchu, your guide will take you on a 2-hour tour exploring the architecture, history and culture of this ancient site. You will then have a little time to explore on your own or, alternatively, climb Huayna Picchu or Machu Picchu Mountain (Note: These need to be reserved in advance). Afterward, we head back to Aguas Calientes for lunch and a bit of free time before heading to the train to start our journey back to Cusco.
Walking Distance: 5 km / 3.2 miles
Starting Elevation: 2680 meters / 8790 feet
Highest Elevation: 2720 meters / 8900 feet
Difficulty: Easy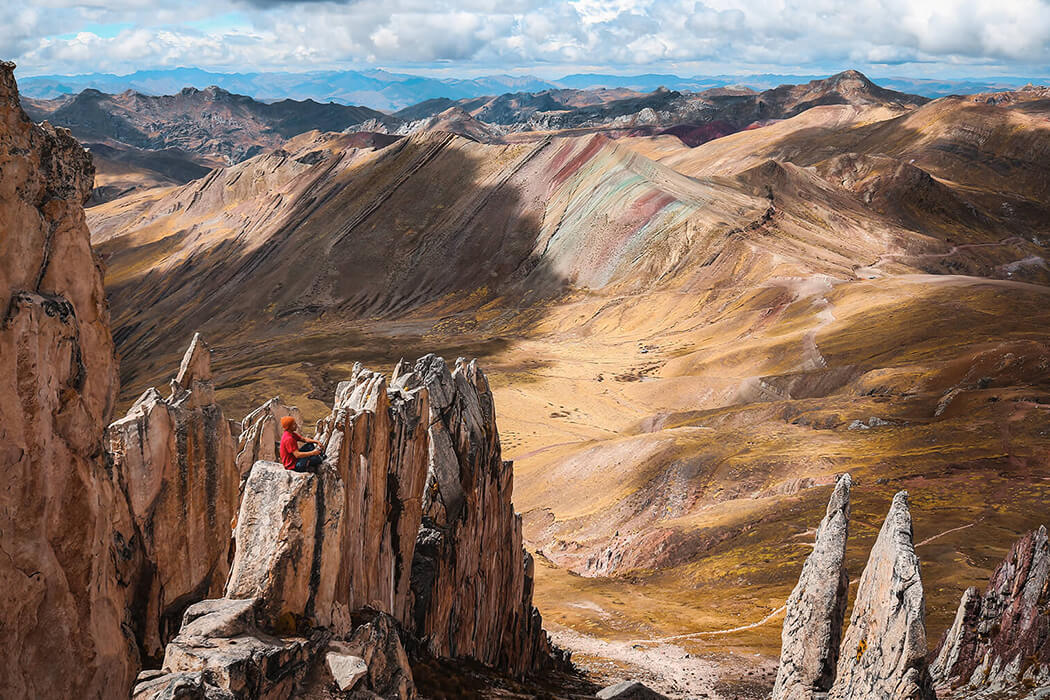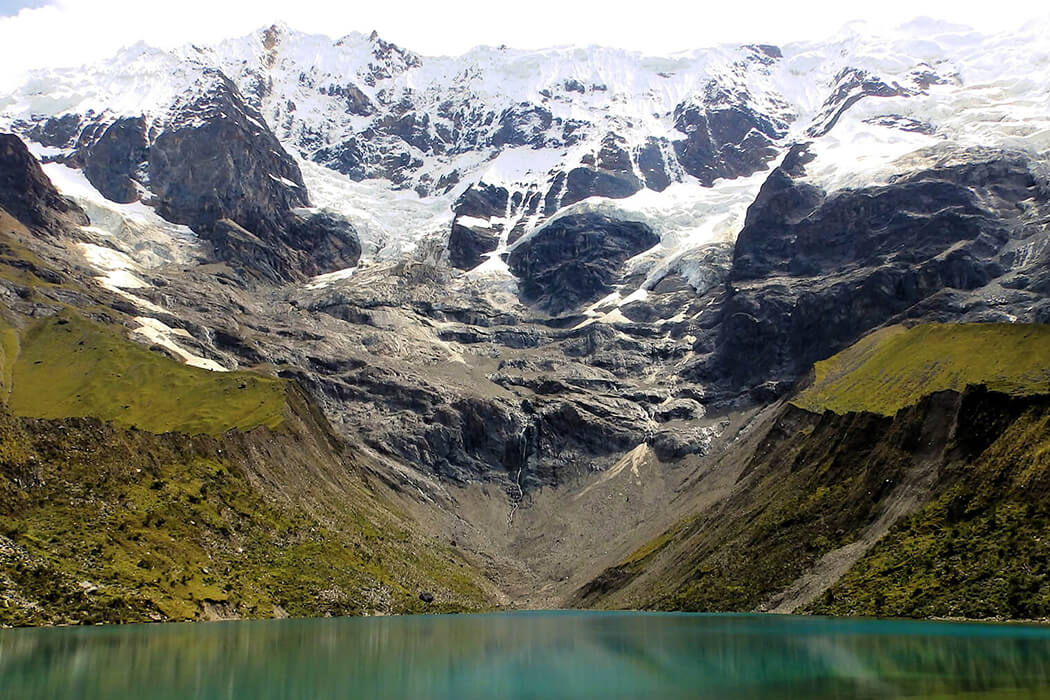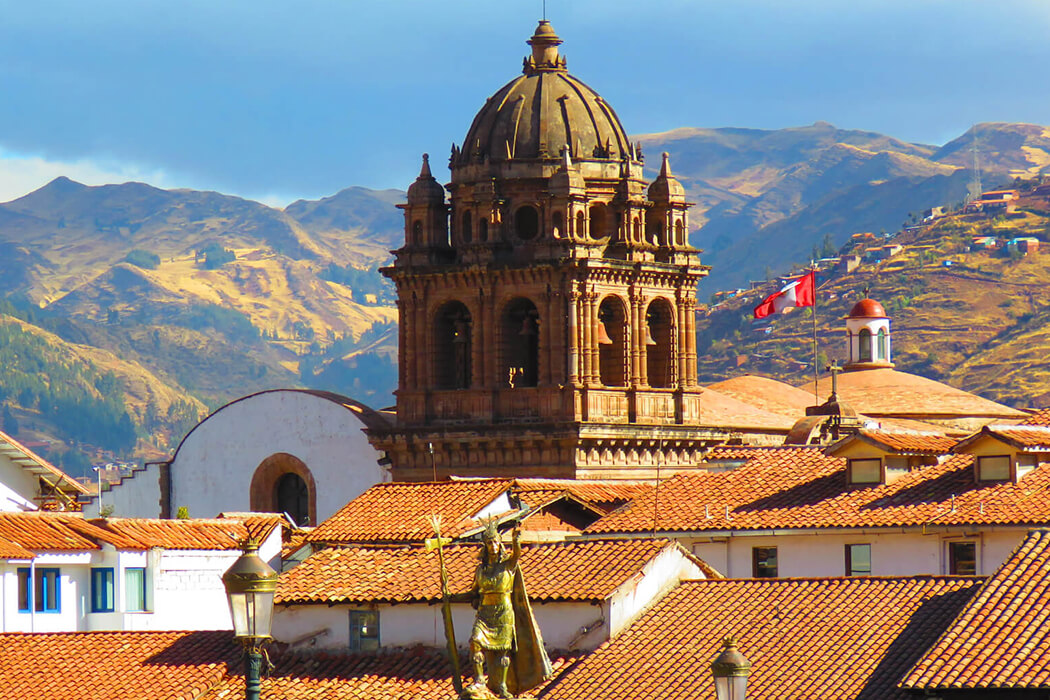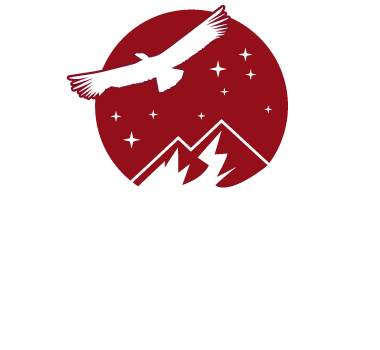 Urb. Tupac Amaru D1-4A, Cusco-Peru
+51 953 765 610
+51 932 486 836
explore@andeanskytravel.com
Andean Sky Travel Sociedad Anónima Cerrada-
Andean Sky Travel S.A.C.
RUC: 20604986517
We accept