PayPal is our preferred payment method. However, we can try to accommodate other modes of payment. We require a 50% deposit to secure your tour. The remaining balance can be paid through PayPal or in cash upon your arrival to Cusco (before the start of your tour)*. With PayPal or any other money transfer option, we do require an additional 5% for the international bank transfer fee. Andean Sky Travel pays taxes in accordance with the Peruvian Government (RUC: 20604986517). Any other fees accumulated from the payment process (ie: bank transfer fees, PayPal fees, Visa fees, etc) is the responsibility of the client.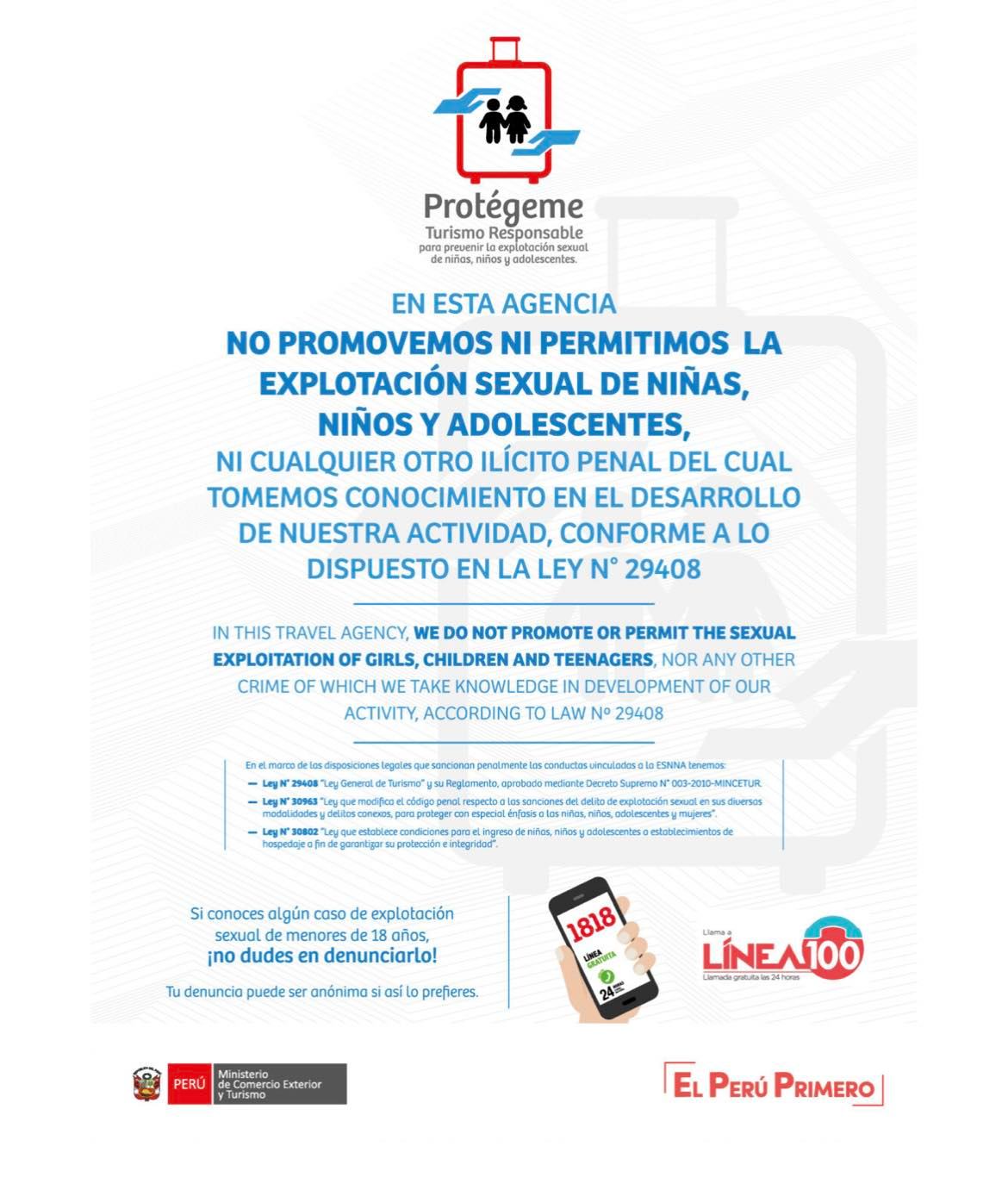 There is a non-refundable deposit that we ask for in order to reserve the tour. If you cancel 30 days before the start of the tour, the cancellation fee is your deposit. If you cancel 15 days before the start of your tour the fee is 75% of the adventure price. If you cancel within 15 days of the start of your adventure, the cancellation fee is 100%.
If you need to make any changes, please contact us ASAP. We can accommodate some changes without any fees. However, entrance fees and train tickets are non-refundable and are reserved and paid for in full in advance through the government. Therefore, additional fees will be applied to any revisions to entrance and train tickets.
*If we do not receive the remaining balance by the start of your tour, it will be cancelled with zero refund. 
The Andean Sky Travel guide is responsible for keeping all travelers safe and for the well-being of the group as a whole. It is up to their discretion for any decisions made about safety and respect. We expect that all travelers will comply with the laws and customs of Peru. Should a client behave in a way that violates a law or custom, we may order the client to leave the tour without a refund.
Likewise, if a client should act in a way that puts their safety, or anyone else's, at risk, we may order the client to leave the tour without refund.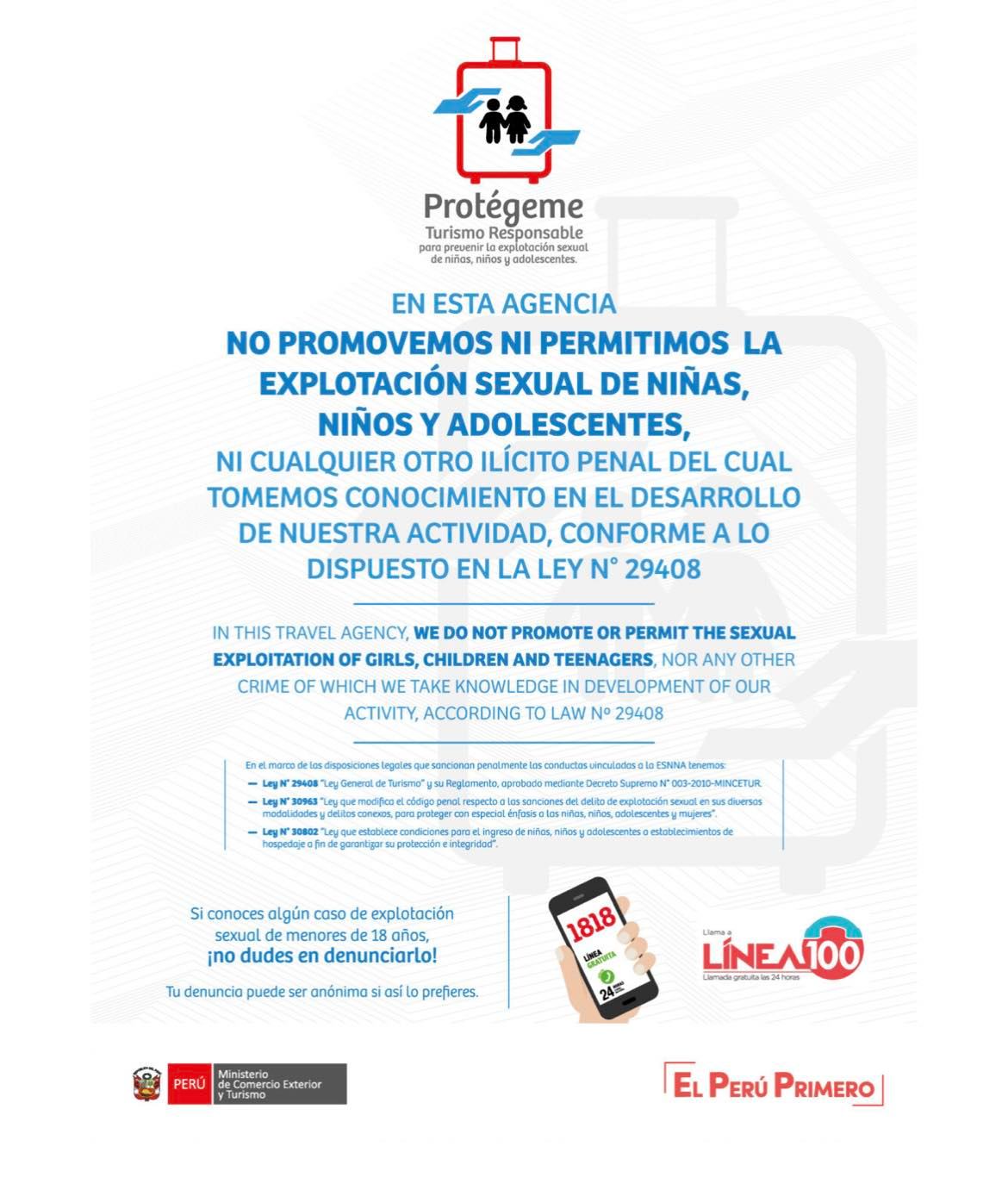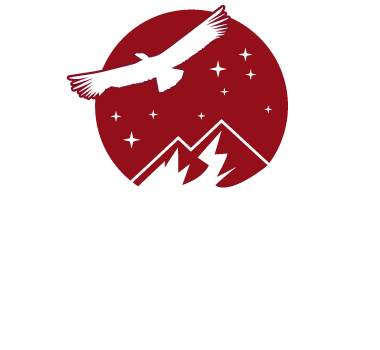 Urb. Tupac Amaru D1-4A, Cusco-Peru
+51 953 765 610
+51 932 486 836
explore@andeanskytravel.com
Andean Sky Travel Sociedad Anónima Cerrada-
Andean Sky Travel S.A.C.
RUC: 20604986517
We accept