FREQUENTLY ASKED QUESTIONS
Ready to plan your Andean adventure? Have some questions about Cusco, the Sacred Valley and Peru? Let us help!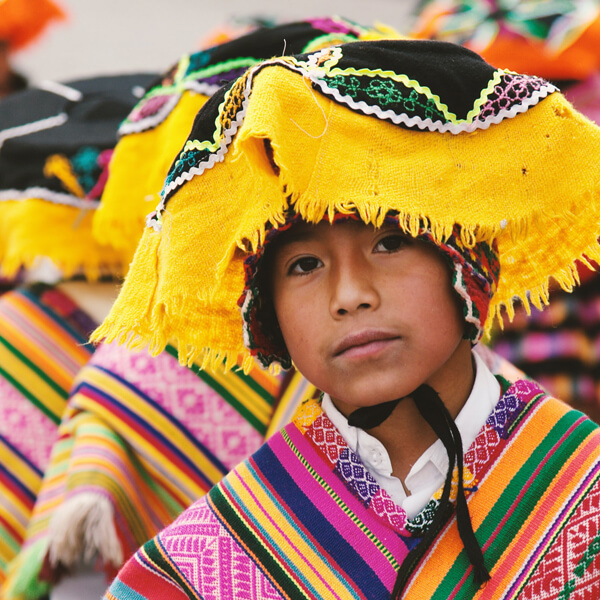 What are the COVID regulations in Peru?
In Peru, the COVID rules and regulations can change quite frequently. We will provide a detailed briefing on the COVID rules and regulations after booking and closer to your arrival date. This is to ensure that we are giving you the correct and most up to date information. 
Do I need a visa to travel to Peru?
This will depend on the country you are from. Most visitors do not need a visa to travel to Peru. Please refer to your government's travel website to confirm visa requirements. 
Are all age groups welcome on the tours?
Yes! Andean Sky Travel welcomes any and all ages for our tours. If you are worried about any of the tours because of age, please contact us and we would be more than happy to assist you in booking the tours that are the right fit for you! 
Do you offer personalized tours or tours that are not listed on the website?
Yes! In fact, this is what we specialize in. Here in Cusco and the Sacred Valley, there are endless itineraries to choose from when planning your trip. We understand this can be overwhelming. This is where we come in. We create custom tours for our clients, personalized to suit your needs and expectations.
We haven't listed every possible tour and trek on our site so if there's something that you want to do but don't see it on the site, please contact us anyway. We'll be happy to organize it for you!
What is your cancellation/change policy?
There is a non-refundable deposit that we ask for in order to reserve the tour. If you cancel 30 days before the start of the tour, the cancellation fee is your deposit. If you cancel 15 days before the start of your tour the fee is 75% of the adventure price. If you cancel within 15 days of the start of your adventure, the cancellation fee is 100%.
If you need to make any changes, please contact us ASAP. We can accommodate some changes without any fees. However, entrance fees and train tickets are non-refundable and are reserved and paid for in full in advance through the government. Therefore, additional fees will be applied to any revisions to entrance and train tickets.
What are my payment options?
PayPal is our preferred payment method. However, we can try to accommodate other modes of payment. We require a 50% deposit to secure your tour. The remaining balance can be paid through PayPal or in cash upon your arrival to Cusco (before the start of your tour). With PayPal or any other money transfer option, we do require an additional 5% for the international bank transfer fee. 
How many days do you recommend visiting Cusco?
This will depend on whether you are doing a multi-day trek or exploring casually and doing day tours. However, we would recommend visiting for AT LEAST 4 to 5 days. There is so much to explore in Cusco and the Sacred Valley! 
What is the climate in Cusco and the Sacred Valley?
Cusco has two main seasons – dry season and rainy season. Dry season is from April to November. Beginning in December, the rainy season begins and usually lasts until March. The temperature throughout the year is fairly consistent. The sun can be strong during the day which can make it feel very warm. When the sun is not out, the temperature feels cool. Early mornings and evenings can get quite chilly, so we recommend bringing layers. Also buildings are not insulated so if it's cool outside, it's cool inside. 
What's the best way to combat altitude sickness?
Dealing with the altitude can be challenging and we want you to enjoy your time in Cusco. We recommend that you stay very well hydrated. Drink plenty of water. We also recommend sipping on coca leaf tea when you arrive. Coca leaves have long been used in the Andes to help with the altitude. It's very common to see locals chewing on coca leaves as they go about their day. Rest when you can. Take it slow on your first day in Cusco. If possible, head down to the Sacred Valley first as the lower altitude can help you acclimate before heading back up to the higher altitude of Cusco city. 
What happens if I get sick or injured while in Cusco?
While sickness or injuries are rare, we highly recommend that you get travel insurance. In the unlikely event that something does happen, we will connect you with a trustworthy and reputable clinic or doctor. 
What should I bring?
Your packing list will vary depending on what you decide to do while in Cusco. Upon confirmation of your tour or trek, we will send an email with a recommended packing list for your specific adventure. With this in mind, one thing we do always recommend to bring is … LAYERS! The sun is strong and it can get very warm during the day, while evenings and early mornings can be quite chilly. Also bring a hat.
Am I able to rent equipment or do we need to bring our own?
Tents are including as part of all our trek packages. Personal camping and outdoor equipment can also be rented from us if you don't bring your own.
The following items are available for rent if needed:
Sleeping bags
Sleeping mats
Walking sticks
Headlamps
Day packs
What is the Boleto Turistico? How much does it cost?
The Boleto Turistico is the entrance ticket for the various Inca sites during your visit. There are 2 options:
S./70 (Peruvian Soles) – If you plan on only touring the city of Cusco, this is sufficient for your needs.

 

S./130 (Peruvian Soles) – This is a more comprehensive ticket. If you plan on touring the city of Cusco as well as any of the sites in the Sacred Valley, you will need this ticket.

 
* Please note that neither of the Boletos include the Cathedral or Qorikancha in the city of Cusco, nor do they include entrance to Machu Picchu. Those entrance fees are paid separately.
** Some of our tours include the Boleto Turistico in the price. Please reach out if you are unsure about your tour. 
Is tipping customary for the tours?
We do encourage tipping if you're happy with your experience but it is, of course, entirely up to you. 
Do you provide airport pick up and drop off?
Yes! We do provide private airport pick up and drop off. We will arrange details once we have your flight information.  
Are my accommodations included or do I need to book my own?
Unless otherwise specified, all of our tours include your accommodations. We reserve 3-star hotels and will confirm room type upon confirmation of your tour. 
Are there bathrooms and fresh water on the treks?
For the multi-day treks, we provide boiled water for drinking. We also set up a portable bathroom when we camp. Some of the campsites have basic bathroom facilities. Note that there is no running water at the campsites. However, we provide hand sanitizer and water for hand washing. For day trips, you are responsible for bringing your own drinking water. 
Am I able to do laundry before traveling home?
Cusco has a plethora of laundry services throughout the city. They charge by weight and are very affordable. Some offer same-day service if you drop your laundry off in the morning.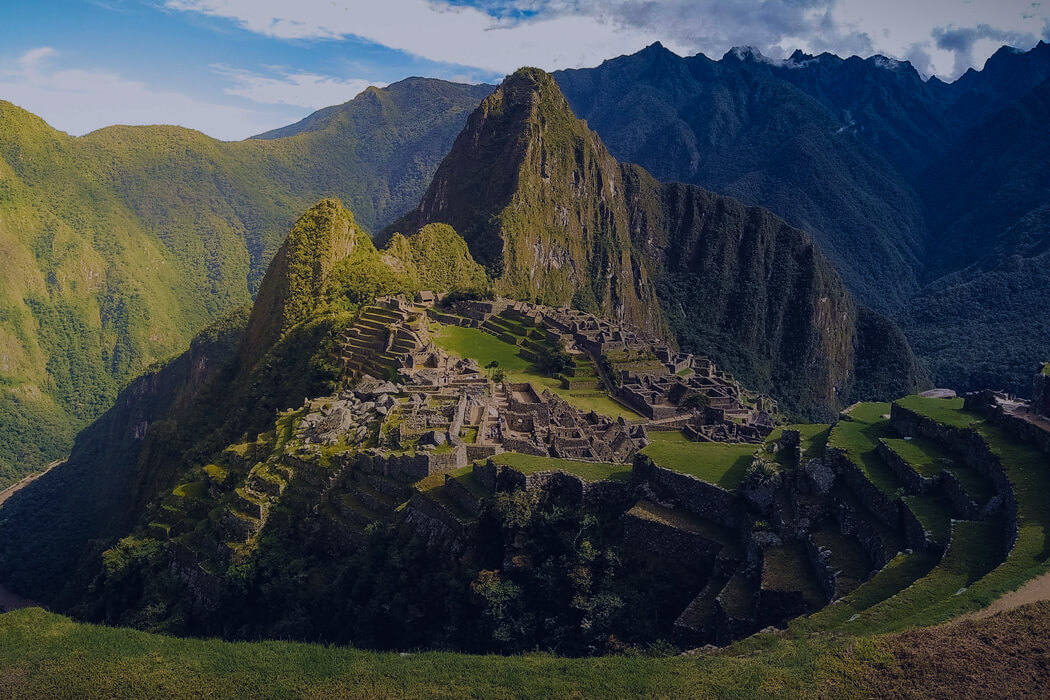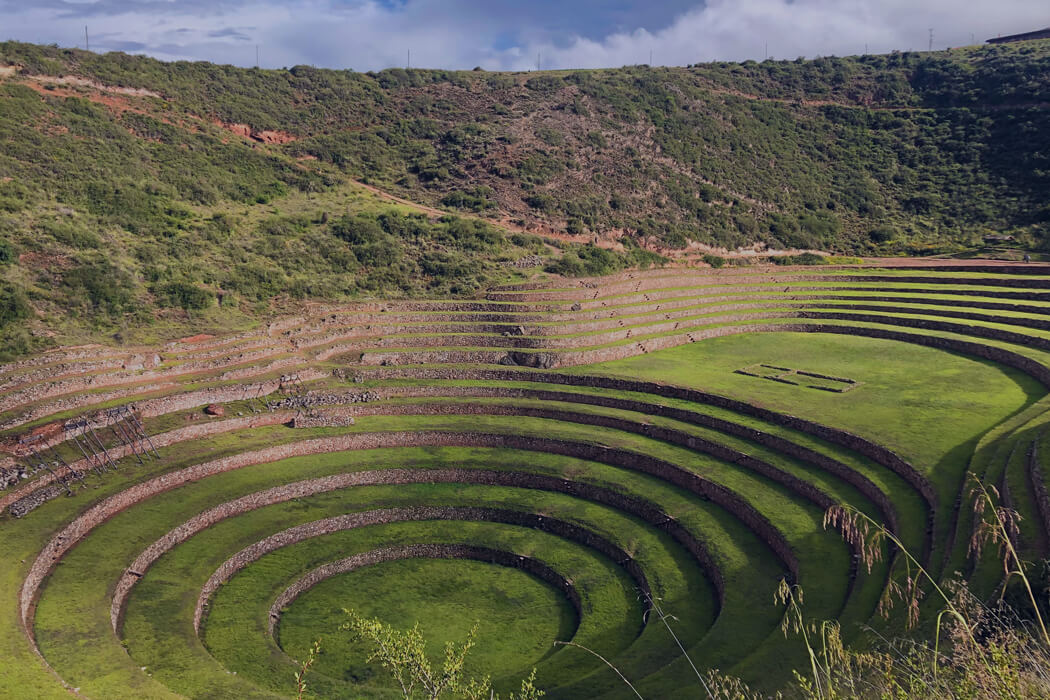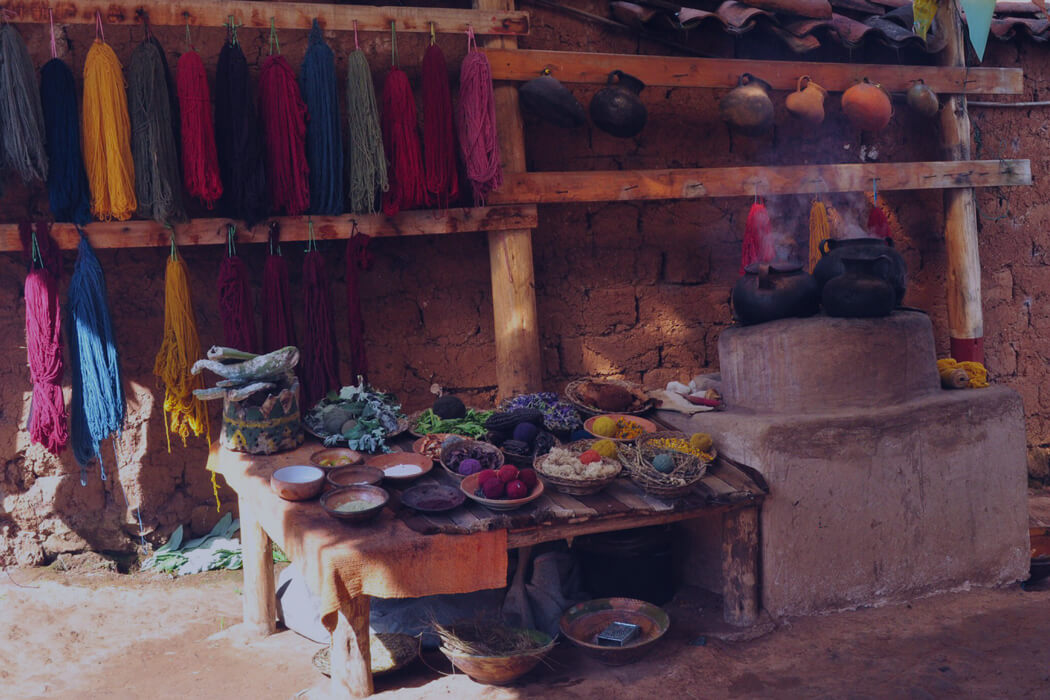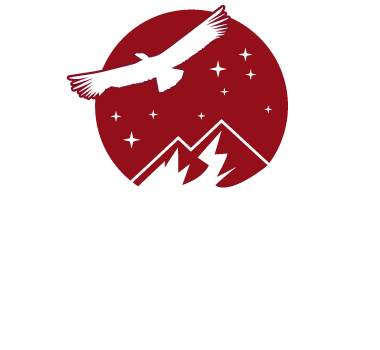 Urb. Tupac Amaru D1-4A, Cusco-Peru
+51 953 765 610
+51 932 486 836
explore@andeanskytravel.com
Andean Sky Travel Sociedad Anónima Cerrada-
Andean Sky Travel S.A.C.
RUC: 20604986517
We accept