Salkantay Trek | 5 Days • 4 Nights
While the classic Inca Trail to Machu Picchu is more widely known, the Salkantay trek is an epic alternative, filled to the brim with spectacular scenery. It is the most popular alternative trek to Machu Picchu and for good reason. With much less foot traffic than the classic Inca Trail, this challenging multi-day adventure takes you to this region's most special hidden gems. In addition to Machu Picchu, some of the highlights of this unforgettable journey include a jewel-toned glacier lake, an organic coffee plantation, and the highest peak in the Vilcabamba Mountain range – the majestic Salkantay Mountain.
INCLUDED
T

ransportation
Bilingual professional guide (English and Spanish)
Entrance fees (*see below for exceptions)
Guided Machu Picchu tour
Meals (excluding breakfast on Day 1 and lunch and dinner in Aguas Calientes)
Accommodation
NOT INCLUDED
*Entrance fees to Huayna Picchu or Machu Picchu Mountain (must be reserved in advance)
Breakfast on Day 1 and lunch and dinner in Aguas Calientes
Hot springs (optional activity)
DAY 1: HUMANTAY LAKE

We pick you up from your accommodation in Cusco bright and early in the morning, making a quick stop in Mollepata for a light breakfast and to use the facilities. We then head to the starting point of our trek. During the drive, enjoy the impressive views of Salkantay and Humantay Mountains. In Challacancha, we'll meet up with the porters, mules and horses that will be helping us along our journey. The trek begins now.
We'll hike to Soraypampa in the glacier valleys where we'll eat lunch and relax a bit. After lunch, we continue the challenging walk up to Humantay Lake where the reward will be breathtaking views of the turquoise glacier water.
Our day ends back in Soraypampa where we camp for the night. Here, the night sky is so clear, you might even see some shooting stars!
Walking Distance: 12km / 7.45 miles
Starting Elevation: 3350 meters / 12,477 feet
Highest Elevation: 4600 meters / 15,090 feet
Campsite Elevation – 3850 meters / 12,477 feet
Difficulty: Moderate
DAY 2: CLIMB TO SALKANTAY PASS

After an early breakfast, we hike to the highest point of the trek – Salkantay Pass (4650m / 15,255 ft). This is a challenging 3-hour ascent but the vistas from the top are spectacular. The second highest mountain in the Cusco region, Salkantay was and still is revered as a sacred mountain.
Once we reach the top of the pass, we begin our descent until we get to Huayracmachay where we'll stop for lunch. From there, we continue our journey along a wide trail through stunning mountain landscapes and thick forest. Be prepared to see plenty of native flora and wild fauna.
We finish the day's hike in the village of Chaullay (2900 m / 9514 ft), where we'll set up camp in the beautiful high jungle.
Walking Distance: 22 km / 13.7 miles
Starting Elevation: 3800 meters / 12,467 feet
Campsite Elevation: 2750 meters / 9022 feet
Maximum Altitude: 4650 meters / 15255 feet
Difficulty: Moderate to Difficult
DAY 3: COFFEE FARM & HOT SPRINGS

We spend an easy day hiking through the Santa Teresa Valley, surrounded by the serene beauty of the high jungle full of cascading waterfalls, wild orchids, and local plantations growing everything from coffee, bananas, oranges and avocados.
We'll stop at an organic coffee farm, where you'll be able to savor the delicious coffee from this region and, if you'd like, purchase some Peruvian coffee beans to enjoy at home.
There is also an option to take a relaxing soak in the nearby hot springs of Colcalmayo.
At the end of the day we'll set up base camp in Lucmabamba (2400 m / 7874 ft).
Walking Distance: 22 km / 13.7 miles
Starting Elevation: 2750 meters / 9022 feet
Campsite Elevation: 2400 meters / 7874 feet
Difficulty: Easy
DAY 4: FIRST VIEW OF MACHU PICCHU

It's another early morning start. And today we'll be walking a section of the classic Inca Trail!
During the first part of our walk, you'll enjoy the stunning views of the Santa Teresa Valley. We'll arrive at the Llactapata archeological site. And from here, you can actually see Machu Picchu in the distance.
After a bit of exploration at Llactapata, we'll continue downhill with views of Machu Picchu in our sight line.
We'll have lunch and then continue walking until we see the natural waterfall that generates much of the electricity for the region of Cusco. There is a train station here, aptly named Hidroelectrica. We'll follow the train tracks until we reach the town of Aguas Calientes which sits at the foot of Machu Picchu.
We'll be staying in Aguas Calientes for the night so we'll check in to our accommodation, take a warm shower, refuel with a delicious dinner and a good night's sleep.
NOTE: (1) You have the option to take the train from Hidroelectrica to Aguas Calientes. (2) During the rainy season, the hike up to Llactapata can be dangerous and might not be feasible for safety reasons.
Walking Distance: 18 km / 11.2 miles
Starting Elevation: 2000 meters / 8038 feet
Accommodation Elevation: 2400 meters / 6561 feet
Difficulty: Easy
DAY 5: MACHU PICCHU
We're going to Machu Picchu today! It's an early start. We wake up before the sun rises to catch one of the first buses up to Machu Picchu.
Let us know if you want to start later. But we highly recommend taking one of the first buses to allow you to explore this ancient city without the large crowds.
Your guide will take you on a 2-hour tour which includes the history, culture, and fun facts about this ancient site. You will then have a little time to explore on your own or, alternatively, climb Huayna Picchu or Machu Picchu Mountain (Note: These need to be reserved in advance).
Afterward, we head back to Aguas Calientes for lunch and a bit of free time before heading to the train to start our journey back to Cusco.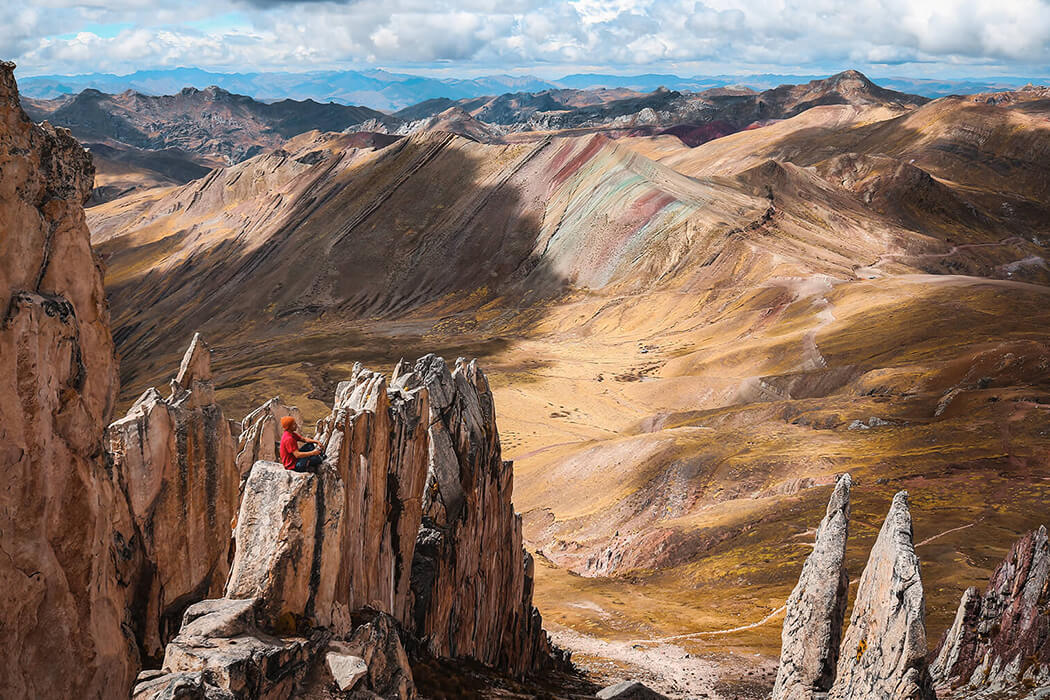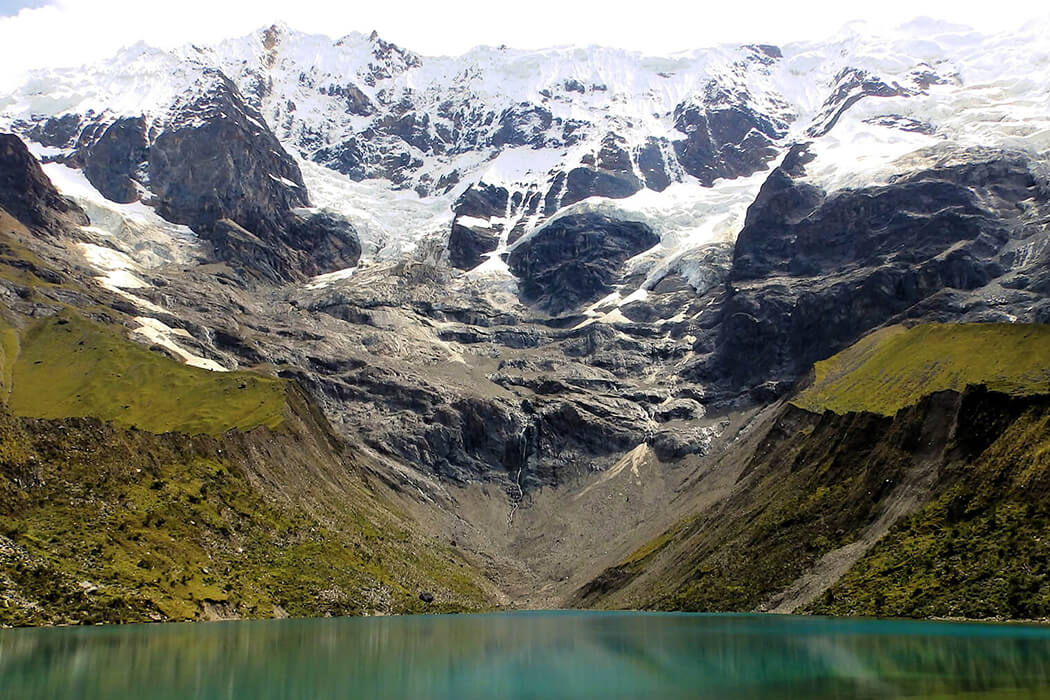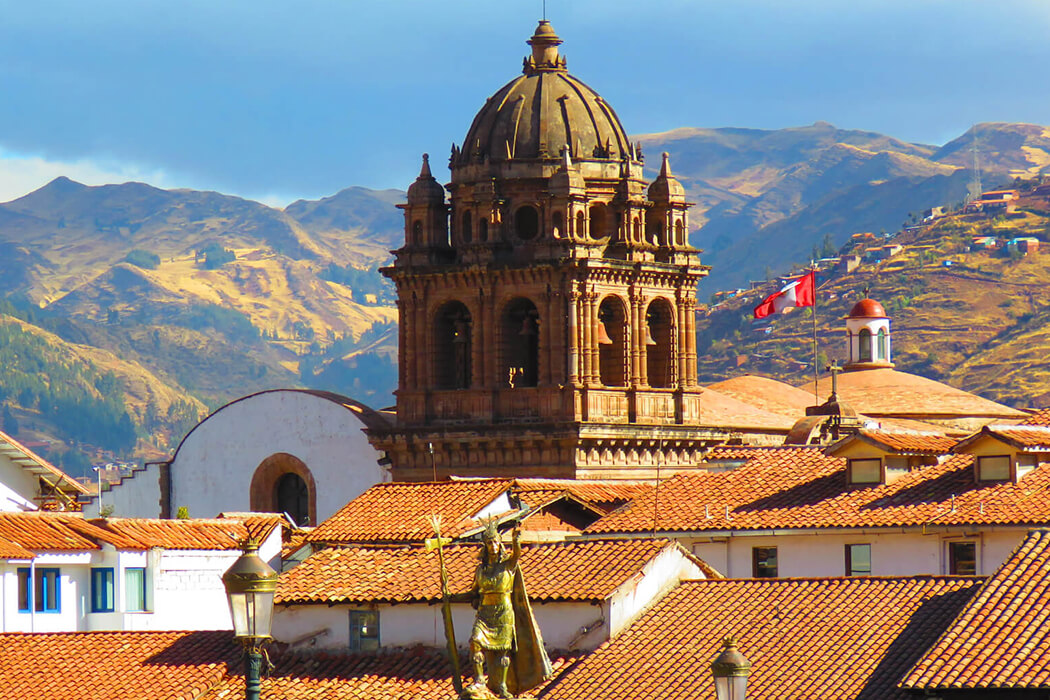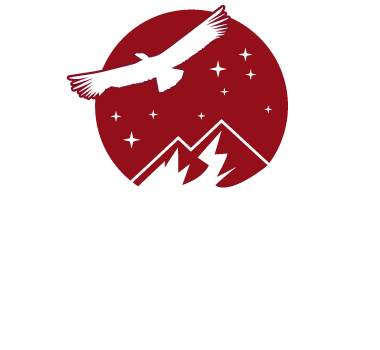 Urb. Tupac Amaru D1-4A, Cusco-Peru
+51 953 765 610
+51 932 486 836
explore@andeanskytravel.com
Andean Sky Travel Sociedad Anónima Cerrada-
Andean Sky Travel S.A.C.
RUC: 20604986517
We accept